NERFA proudly presents its inaugural concert series, the Coffee & Wood Concert Series, designed to bolster touring artists with a regular lineup of Thursday night performances. In collaboration with West Brookfield Library and the Mass Cultural Council, we're thrilled to showcase members of our esteemed 2022 Formal Showcase artist group.
Following a prolonged pause due to the pandemic, this series serves as a platform for artists to reignite their touring calendars, courtesy of the Mass Cultural Council's sponsorship. Our concert series, happening on every third Thursday of the month, offers community concerts for audiences of all incomes. Conveniently located, it's just an hour's drive from Boston, Northampton, and Hartford, and two hours from NYC.
Join us for memorable evenings of music and community at the stunning Merriam-Gilbert Library, and help support the revival of live music in a post-pandemic world. For more information and to take part, please visit Merriam-Gilbert Library website.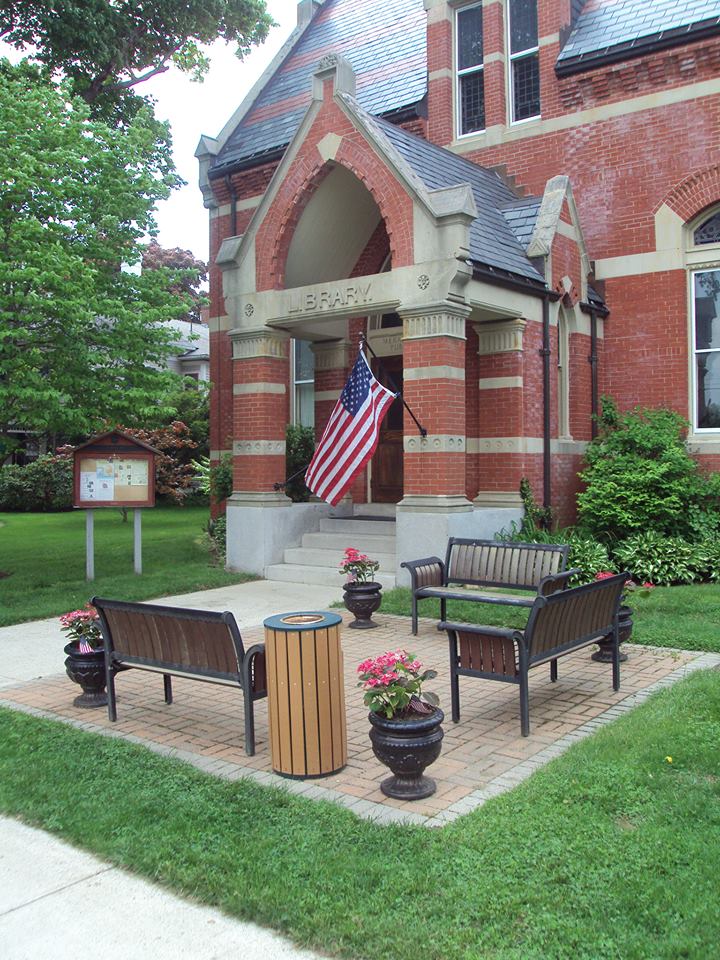 The Rough & Tumble are a folk/Americana duo, consisting of Mallory Graham & Scott Tyler. After forming in 2011, they've spent the last 8 years traveling full time in a 16ft camper with two big dogs and one small hamster. Equally at home in festival settings, listening rooms and house concerts, their commanding stage presence, engaging performances and affecting songwriting won them The Listening Room Network's Artist of the Year in 2019 and the Independent Music Awards Americana Song of the Year for their song "The Hardest Part. In 2021, they released We're Only Family If You Say So, an album about what it means to be family, and what it means to lose it. With singles debuting on American Songwriter, The Bluegrass Situation and Grateful Web referring to the album as "a must listen," it has been embraced by fans for its stark honesty, unique storytelling and well-crafted melodies.
Songwriter, storyteller, multi-instrumentalist Rees Shad is a master of alluring melodies and short story songs whose characters interact and reoccur in eloquent musical vignettes. An accomplished musician, composer, and creative, Shad has an impressive catalog of wide-ranging music and narratives. Shad grew up absorbing the NYC music scene and immersing himself in vintage blues, jazz, folk music, country, classic rock and punk before moving to upstate New York to embrace a more rural lifestyle. An experienced studio engineer, musician, and producer, he has happily and determinedly reinvented himself musically over the decades evolving and honing vision and craft. Imbued with a style & wisdom rare in contemporary music, his new album One Glass at a Time, strikes a fresh vein of meaning and melody, imagining a flourishing, reflective future built upon the loves and life lessons of the recent past.
Cello-guitar duo Aaron Nathans & Michael G. Ronstadt never lose their capacity to surprise. On their upcoming collection of songs, they put new spins on American history and legend. There's an ode to Alan Turing and the birth of the computer, as well as a pop song about the minting of a new programmer; a ballad about the last days of a beloved ballpark; and a whimsical tonal country-tinged tribute to a long-lost atonal musical trend. They combine wild musicality with soaring beauty and accessible hooks. They respect the roots of folk tradition, while always trying something different. Nathans, from the Philadelphia area, is an award-winning leader in the Philly songwriting community. Ronstadt, a member of his famous family from the Arizona-Mexico borderlands, is now a Cincinnati-based cello bandleader, teacher, touring artist, and much in-demand studio sideman.
Nashville-based singer-songwriter Grace Morrison brings a cast of relatable characters to every performance. She's a daughter, a loner, a confidant, a partier, a restless rambler seeking an escape from small-town life, and finally, a mother. She has written with Nashville based multi Grammy winner Lori McKenna and country hit maker Barbara Cloyd. In 2022 she has already completed a cross country tour from Cape Cod to Utah and back with a busy festival season forthcoming. Awards have piled up along the way. A 2022 Songwriter Serenade and New Song finalist; in recent years she has also been named the Grand Prize of the New England Songwriting Competition (MA); the Wildflower Festival (TX) performing singer-songwriter contest and the WPRI Rhode Show Big Break. Grace was selected to be an Official Showcase performer at SERFA (TN), SWERFA (TX), and she was selected for the Emerging Artist Showcase at the Falcon Ridge Folk Festival (NY).
Rod Abernethy is a unique blend of an authentic southern folk troubadour, master acoustic guitarist and award winning composer for film, TV and video games. Rod is the 2021 Overall Grand Prize Winner of the International Acoustic Music Awards and the 2019 Winner of American Songwriter's Bob Dylan Song Contest. His latest album "Normal Isn't Normal Anymore" produced by Grammy nominated producer Neilson Hubbard (Mary Gauthier, Kim Richey, Glen Phillips) includes songs and instrumentals that revolve around family, friends and places across the Deep South. Rod has scored and produced music for over 80 video games including Electronic Art's blockbuster hit Dead Space which won a BAFTA Award in 2009 and Tolkien's The Hobbit for Vivendi Universal winning Video Game Soundtrack of the Year in 2003. Rod is also an adjunct professor of music composition at the University of North Carolina School of the Arts in Winston Salem, NC.
Kemp Harris defies categorization. He is a singer-songwriter; a master weaver of American musical styles; an actor, activist, author, storyteller, and educator who taught young public school students for over 40 years. Kemp has acted in films and TV shows such as SMILF, and is comfortable sharing the stage with artists like Taj Mahal, Koko Taylor, and Gil Scott-Heron, as well as performing shows with his smokin' band.

Kemp's powers of observation, his unique gift for shining a light on our modern world and what it means to be alive in these times, have only deepened over a lifetime devoted to the most basic and profound of pursuits, genuine human connection. Whether he's in the classroom, on a film set, leading a workshop, or performing on the concert stage, at the end of the day, Kemp says, "I'm an old black man telling stories and spreading the love."
The Sea The Sea is a Troy, NY based indie folk-pop duo featuring what Bob Boilen (NPR's All Songs Considered) calls "excellent harmonies" & Huffington Post calls, "Two of the loveliest male-female voices you might ever hear this or any other year." The group's 2020 release, Stumbling Home, dubbed "otherworldly" by RollingStone marks the duo's third full-length album—teaming up with recent Grammy and Tony award winner Todd Sickafoose (Hadestown, Anais Mitchell, Ani DiFranco, Andrew Bird). Their albums have been praised by outlets including NPR, American Songwriter, and No Depression, featured across all music platforms, gathering 20+ million streams on Spotify to-date. Live performance broadcast appearances include Mountain Stage, Audiotree, and Paste Music / Daytrotter—recently describing the band as "defined by their infallible vocal harmonies and their unconventional song arrangements. The Sea The Sea is a pop band only in their melodic infectiousness—otherwise they are at their best when subverting conventions."